Bring the Texas Coast to your holiday table!
The holidays are the perfect time to see family, vacation, and eat delicious food. Trying new recipes for the holidays can be fun and exciting for the whole family. On the Texas coast, seafood is the most popular dish on the menu. Trying new coastal holiday recipes can bring the beach to you this year. Holiday the Port Aransas way with these tasty seafood recipes.
Three-Cheese Baked Oysters
What is more coastal than oysters? This holiday, change up your menu and add this delicious new and unique recipe that is sure to be a crowd-pleaser. Oysters are the perfect coastal appetizer. They are fresh and fun and bring in a new twist to holiday appetizers. These three-cheese baked oysters are flavorful in a shell with tons of cheese, bacon, and a little spice. Taking only 25 minutes to bake, these are fast and easy but will have your guests feeling fancy. This recipe is from A Spicy Perspective—for the full recipe, click here.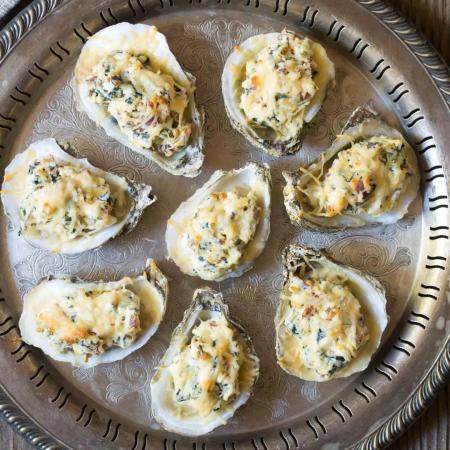 Crab-Topped Salmon
Move over turkey, the salmon is coming through! This Crab-Topped Salmon is the perfect main course for a fresh new coastal twist on your classic holiday menu. A delicious protein-packed salmon topped with an indulgent crab cake mixture is something everyone can enjoy! This recipe takes 50 minutes to complete and is a great dish to try when you are tired of the same old holiday menu. This crab-topped salmon recipe is from How Sweet Eats. For the full recipe, click here.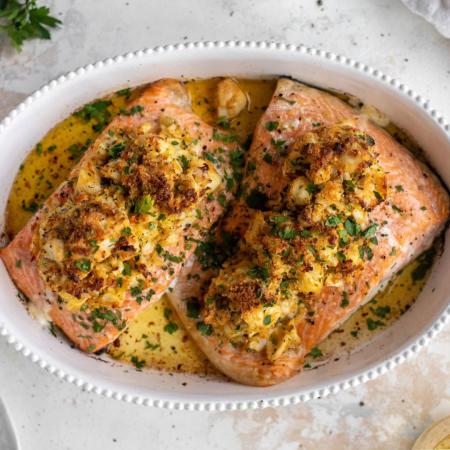 ---
Savannah Seafood Stuffing
This seafood stuffing will knock your socks off! This stuffing is packed with shrimp, crab, onion, celery, and red bell pepper. This fresh and tasty new side dish will pair perfectly with your holiday meal. Surprise your friends and family with this stuffing that will set you apart from the crowd! This recipe only takes 20 minutes to prep and 30 minutes to cook. This stuffing can be assembled up to eight hours in advance and baked just before you serve. This tasty twist on stuffing is from Spicy Southern Kitchen. For the full recipe, click here.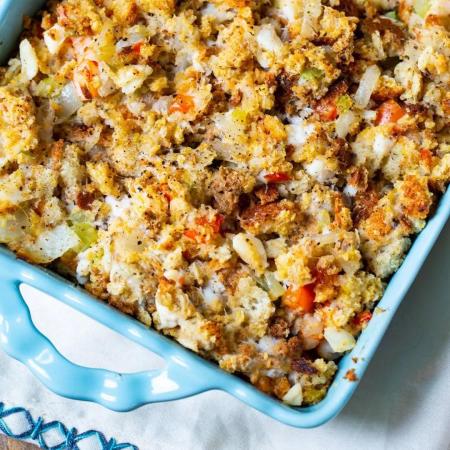 Find your perfect holiday meal on the island Looking for the perfect holiday meal for your celebration in Port A? Look no...
Cocktails
No holiday meal is complete without a drink to go with it. Instead of wine, beer, or plain champagne, spice up your holiday meal this season with a new holiday cocktail. Whatever the occasion, these drinks are delicious all year round!
Yuletide Mule
This simple yet delicious holiday cocktail is a go-to when hosting your next holiday party. Only using three easy-to-find ingredients, you don't have to be a mixologist to perfect this drink. First, you will need the vodka of your choice, unsweetened cranberry juice, and your favorite ginger beer.
Directions:
Add ice to your cup of choice
Add 1.5 oz. of vodka
Pour 0.5 oz. of cranberry juice over the vodka in your cup
Top with 4 oz. of ginger beer
Mix and garnish with fresh cranberries or a sprig of rosemary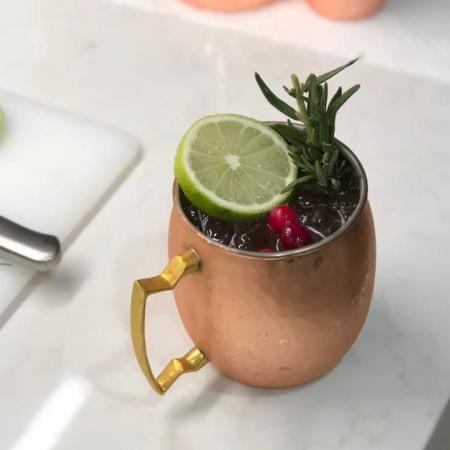 The Poinsettia
A vibrant, stunning Christmas cocktail that is perfect for ringing in the holiday season. This cranberry champagne cocktail has a gorgeous color and a cozy holiday vibe that encapsulates the fall and winter seasons into a drink. Whether you are sitting by the fire or hosting a holiday party, this tasty drink is perfect for any time of year or occasion. You will just need three simple ingredients: cranberry juice, Cointreau, and champagne.
Directions:
Add 2 tbsp. of Cointreau and 4 tbsp. of cranberry juice into a cocktail shaker with ice, shake for 15 seconds
Strain liquid into your glass of choice
Top with your favorite champagne
Garnish with whatever you choose and serve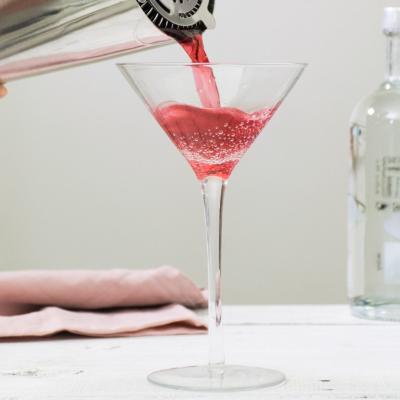 Naughty but Nice Christmas Cocktail
A bold holiday cocktail that will warm you from the inside out is the Naughty but Nice. This festive mix of flavors is exactly what you need this holiday season. This is the perfect drink to enjoy while unwinding with friends and family after a busy day of holiday festivities. With simple ingredients you can find around the house like club soda, orange, and cranberry juice, making this drink is easy. Find some ginger syrup and you are almost done. Lastly, grab your favorite whiskey off the shelf and get ready to put it to good use.
Directions:
In a cocktail shaker, add ice, 4 oz. of whiskey, 2 oz. orange juice, 2 oz. ginger syrup, and 4 oz. cranberry juice
Shake well to combine flavors
Pour into an ice-filled glass and top with club soda
Garnish with a fruit slice and a sprig of rosemary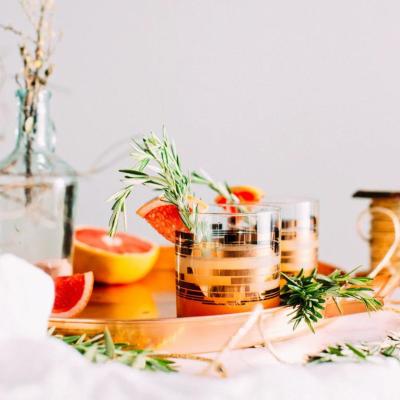 Holiday Events in Port Aransas