"Rain, rain, go away" doesn't have to be your mantra when the clouds show up and a storm is 'a-brewing. Just because Port Aransas is known for its beaches–and for good reason–doesn't mean a little rain shower has to ruin your vacation. Below are six ways, from morning to night, that you can make the most of a rainy day in Port A.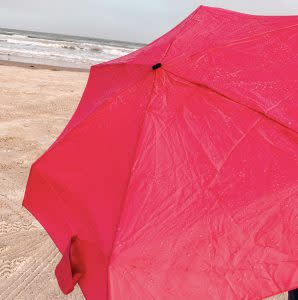 Curl up at Coffee Waves
Waking up to rain can be a bummer, so turn your morning right around by grabbing your favorite beach read and heading to Coffee Waves. There, you can curl up on a leather couch or cozy armchair and enjoy the coastal ambiance. Might we suggest ordering a "Hug in a Mug?" The combo of coconut and chai will instantly brighten any rainy day.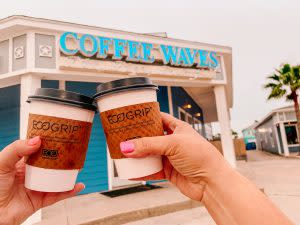 Build a Boat at Farley Boat Works
Farley Boat Works is an extension of the Port Aransas Museum (another great rainy day option) and a bastion of the town's history. You can simply sit and enjoy the clamoring and clanging of unique boats being built by expert hands, or, if you're feeling adventurous, you can take part by signing up for a boat-building class!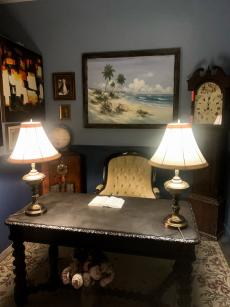 Escape the Rain at an Escape Room
Will your family take on the challenge of finding the Lost Treasures of the Laguna Madre? Now through the end of summer, you and up to five others can solve riddles and crack codes in an exciting escape room experience at Port Aransas Community Theatre. This fun, family-friendly experience will provide a head-scratching challenge you won't want to miss!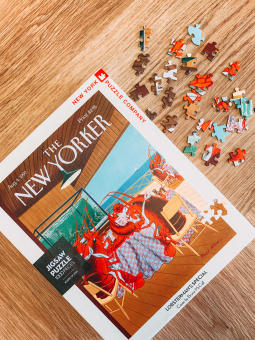 Stay Cozy Indoors with Puzzles and Games
Did you forget your board games at home and are now stuck wishing you had a deck of cards or your favorite puzzle? Not to worry! A quick jaunt out to Jackfish Cart Rentals will provide you with dozens of kid-friendly, island-themed games that are perfect for playing at your stay and then using on the road or plane trip back home! More of the puzzle type? Fly It! Kite Shop has an array of puzzles in unique shapes and sizes for all ages, while Lisa Mayo Interiors carries New Yorker magazine-inspired puzzles for the adults! Pro tip: pick up a puzzle on the first day of your trip and work on it each evening of your stay until it's complete!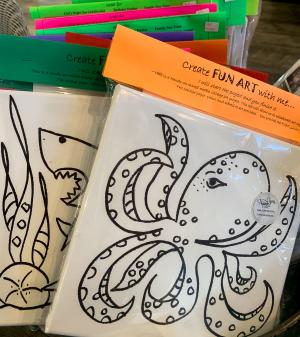 Get Artsy, Island Style
Indulge your creative side on the next rainy day in Port A! Pop by Fire It! Ceramics and create your very own one-of-a-kind ceramics piece. All you have to do is choose your ceramic, choose your colors, and paint; they take care of the rest and your piece will be ready for pickup within one to three days. If you won't be able to wait to pick up your piece, you can still always stop by the Port Aransas Art Center and purchase an art kit for your little. These art kits come with all supplies included to create a fun ocean-inspired art piece.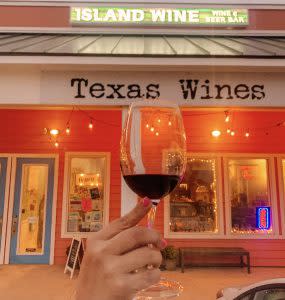 Wine Tasting at Island Wine
Island Wine brings wine country to the coast and would be the perfect night cap to a stormy day. Boasting a selection of wines ranging from across the entire Texas Hill Country, Island Wine's tastings will bring out the connoisseur in you. Plus, with yoga on Wednesdays, Bingo on Thursdays, and karaoke every Friday, who even needs to go outdoors?
Don't let the rain, well...rain on your parade. If you're still at a loss for what to do, stop by the Welcome Center from 8:30 a.m. to 4:30 p.m. any weekday and talk to a knowledgeable local for even more ideas. Port Aransas has plenty to offer that will turn your rainy day into the rainbow of your whole trip. All you have to do is grab your umbrella and get out there!