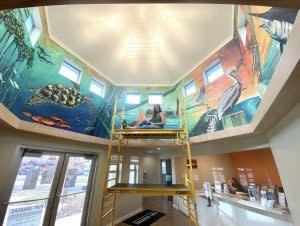 On your next Port Aransas island retreat, stop by the Welcome Center at 403 W. Cotter to soak in the gorgeous and newly complete rotunda mural by artist Kaleigh Glover, featuring all the most recognizable Port Aransas and Mustang Island landmarks. While you're there, speak to a knowledgeable local about things to do in Port Aransas or pick up a copy of the 2021 Island Guide.
Scroll through this gallery to watch the mural come to life!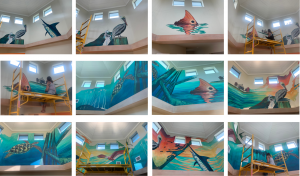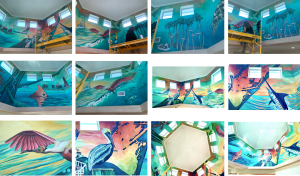 About the Artist: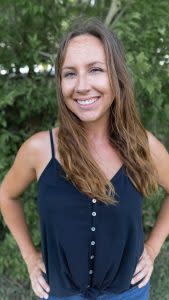 Kaleigh Glover is a working artist in the South Texas Coastal Bend and greater area specializing in painting. Born in Bay City, Texas, she and her family moved to various towns throughout her youth including Barnwell, South Carolina, Granbury, Texas, and Plano, Texas, where she formed an interest in advertising and design. After completing an Associates in Business at Collin College, she made her way back to the Texas coast–first to Palacios, Texas, and eventually to Corpus Christi, Texas where she attended Texas A&M University-Corpus Christi. In 2016 she graduated with a Bachelor of Fine Arts with a focus in painting and sculpture. During this time she continued creating art, signs, and designs for enjoyment, businesses, and collectors. She also organized local art shows in Downtown Corpus Christi and instructed painting and sip classes at local breweries. In 2018 she formed The Art Project, LLC, which she operates under for any art related projects. You can find an array of paintings on canvas, interior and exterior murals, and on Farley Boats around Corpus Christi, Port Aransas, Pleasanton, Robstown, George West, and Port Isabel, Texas. A lover of nature, most of Kaleigh 's work is heavily influenced by the surrounding environments of the location of each piece. Coastal birds, sea life, plants, and Texas themes are often found in her designs.
To stay up to date on the latest Port Aransas news, sign up for the official Visit Port Aransas e-newsletter or follow along on social media.